KQ500 gas alarm system consists of KQ500 gas alarm controller and gas detector. This system can connect many detectors to detect different kinds of gases and monitor the gases in the distance.
KQ500 gas alarm system applies to petroleum prospecting, oil and gas transmission, refinery, metallurgy, power plant, chemical industry, oil depot, liquefied gas station, mines, tunnels, and underground pipeline.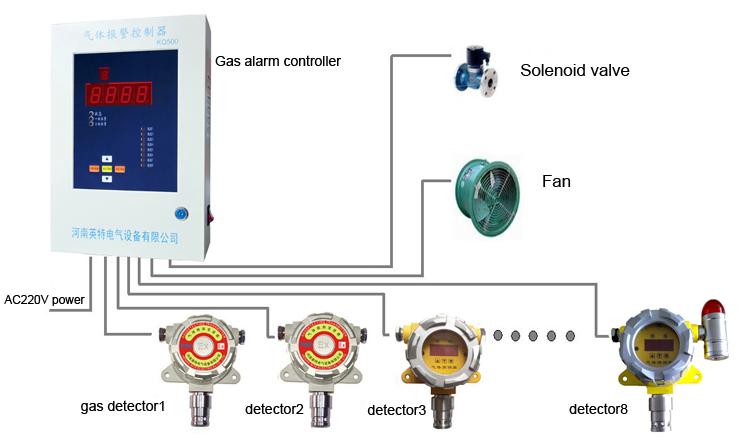 --------------------------------------------------------------------------------------------------------------------------------------------------------------
KQ500 gas alarm controller collects 4-20 mA signal from detector, and transfers the signal into digital signal. After internal SCM data processing, LCD screen shows corresponding gas concentration and output control signals.
KQ500 gas alarm controller is easy to be installed. It realizes measurement, displaying, and public alarm control for 4 channel, 6 channel or 8 channel physical quantity. When the concentration of detected gas reaches or exceeds the preset alarming value, controller will send out audible and visual alarm immediately to remind you take safety precautions (start exhaust, control system) to avoid explosion, fire and toxics.
Controller features:
The controller uses high-grade CPU with high speed and good
reliability
Highlighted digital display
Monitor various gases at the same time
Monitoring gas concentration in the distance
The high and low alarm points of each channels can be set separately
4-20 mA Signal Output, relay output
Removable mounting bracket; installation is convenient and fast
Detecting

Gas
combustible

gas,

toxic

gas,

oxygen
Alarm

Level
Low

and

high

alarm.

Users

can

set

it.
Alarm

Mode
audible

and

visual

alarm

Alarm

Volume
>

120

Db
Alarm

Output
passive

contact,

capacity

AC220v

5

A
Signal

Output

(optional)
4-20

m

A

signal

output,

RS485

output

Working

Temperature
-10

℃

~

50

℃

Working

Humidity
<

90%

R.H.

no

condensation
Protection

Class
IP44
Power

Supply
AC220V,50HZ

Power

Consumption
<50W
Transmission

Distance
length<1000m,

diameter<

2mm2,

copper

wire
Appearance

Size
480mm×250mm×120mm
Weight
4.0kg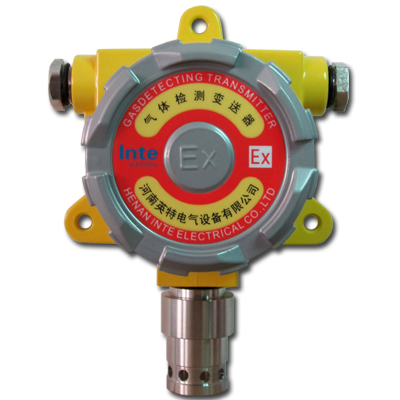 KQ500 series Fixed gas detector (also called gas sensor or gas transmitter). It can detect various gases such as flammable gas, O2、H2S、CO、HCN、NO2、SO2、NH3、HCL、CL2、H2 etc. works 365 days.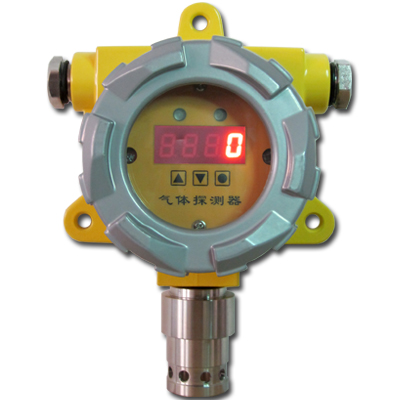 KQ500D series fixed gas detector is also called gas sensor. Work 24 hous a day. LED display, 4~20mA output. detector's sensor replaceable.