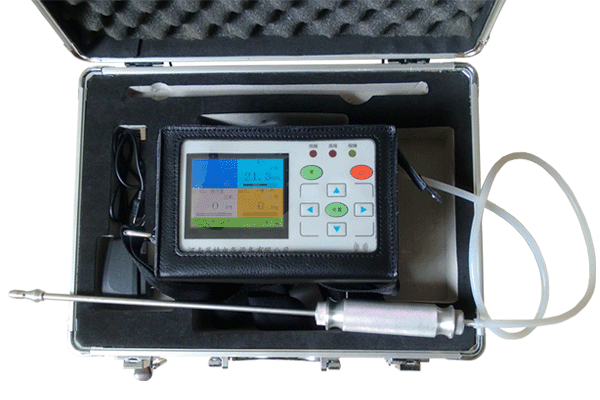 PG610-P Gas monitor (pump) is portable multi gas detector. 4 gases at most.
If gas concentration exceeds the preset alarm level, detector will start the sound-light alarm for explosion, fire and poisoning.
PG610-P Gas detector adopts built-in suction pump and uses electro chemical sensor or catalytic combustion sensor inside which has excellent sensitivity and good repeatability.
With 3.5 inch color LCD screen, 320 * 240 dot matrix, 256 screen colors, PG610-P Gas detector can display four gas concentration at the same time, can also be shown concentration change curve for one gas.
PG610-P Gas detector is widely used in oil exploration, oil and gas transportation, oil refining, metallurgy, power plants, chemical industry, oil depot and gas station, mine, tunnels, underground pipeline and other industries.

PG610-P Gas detector adopts large capacity data storage chip for historical data record, alarm data records, failure data records which is convenient for data statistics and management. Detector shows sensor calibration time.
PG610-P Gas detector uses graphical interface with English menu. With professional personnel's guide, users can also set alarm level, screen color, screen brightness, suction pump flow rate, display mode, test mode, gas parameters and calibration. All operation needs password preventing wrong operation. Can be restored to factory settings.
PG610-P Gas detector uses large capacity lithium battery, with USB interface charger. Battery status real-time hint: battery current capacity, charging, full of power, low power etc. Connect detector to computer with USB data cable, user can set parameters read data records or derived record through the PC software.
Metal shell, strong compressive resistance, not easy to damage. Special leather bag, convenient to carry and use.